Pet Urgent Care /Animal Emergency Care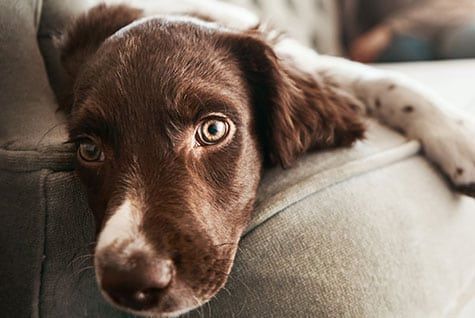 If your pet has an urgent or Emergency health concern, you can always expect convenient, cost-effective treatment when you bring them to our animal emergency care center in Fishers. We know how scary and stressful pet emergencies can be. Therefore, you can be assured that our compassionate staff will treat your loved one like their own. Our genuine love of pets is evident in all that we do, which includes devoting every second to your pet's care and recovery.
Conditions we can treat (Pet Urgent Care/Animal Emergency Care)
Our veterinarian can diagnose and treat many different illnesses and injuries in pets, including:
Illness - vomiting/diarrhea, internal parasites, age-related illnesses, etc.

Injuries

Lethargy

Urinary Tract Diseases

Skin tumors - evaluation and treatment

Dermatological conditions

Ear and eye problems

Lacerations and bite wounds

Vaccine reactions

Insect Bites

Anal gland issues

Arthritis and lameness

Acute or chronic pain

Seizures

Poisoning/toxicity

Respiratory diseases
Please note: We are not equipped to treat life-threatening emergencies. If our medical team determines that your pet is in a life-threatening emergency condition, we will refer you to the nearest emergency hospital.
Contact Us
We understand the urgency of every emergency case that enters our hospital, and you can expect our full attention when you bring in your pet for treatment. Your time is valuable, and your pet needs every minute we can spare to treat them and work towards a smooth recovery. If you are not sure whether your pet is having an emergency, please call us right so we can provide you with necessary instructions.
In addition, you are more than welcome to bring your pet directly to our hospital if they require care. We will be glad to help you in any way we can.