We Offer Wellness Care (Pet Exams, Emergency Vet Care)
Providing convenient, cost-effective care to pets with urgent, Emergency medical needs is our foremost concern, but we also offer quality pet wellness care services. Preventive treatments including blood work, X-rays and vaccinations are important for your pet's overall well-being. After all, we're committed to healthy pets and happy owners here in Fishers--and we want to help you with any questions or concerns that you have.

Please click here to see our Pet wellness care plans.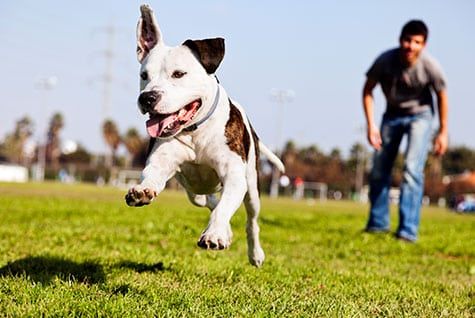 Complete Care (for Dogs and Cats)
Regardless of your pet's life stage, we have the capabilities for evaluating their current condition, diagnosing potential problems and proposing the best treatments. Our primary pet wellness care services include:
Comprehensive physical exams

Comprehensive blood work to assess organ function and other values

Preventive blood work to test for heartworm and other diseases

X-rays to check for bone issues, tumors, foreign bodies, and heart problems

Core and lifestyle vaccinations

Flea, tick, and heartworm prevention

Pets deserve comprehensive, compassionate care at every age. Dr. Siva will take time to get to know your pet and answer all your questions about their health. We utilize evidence-based medicine to make the most accurate diagnoses and guide you in making the most informed decisions on your pet's behalf.
Talk to Us About (Pet's Wellness Needs)
We're here for you and your pet when your primary veterinarian is unavailable, as an Emergency and walk-in practice, you don't need to call! Our team is prepared to welcome you as a valued guest and treat your pet as one of our own. If you do have questions you would like to ask before visiting our hospital, feel free to call us right away.
Cost/Month: $30
Puppy Care Plan*
Discount on other services 5%
Includes:
5 Office Visits with Veterinary Exam + Core Vaccines (3 DHPP+ 1 Rabies + 2 Kennel Cough) + 2 Fecal Exams + 3 Deworming + Heart worm test + 10% off Spay/Neuter Surgery
Cost/Month: $25
Adult Dog Plan*
Discount on other services 5%
Includes:
2 Wellness Office Visits with Veterinarian Exam + Core Vaccines (1 DHPP + 1 Rabies + 2 Kennel Cough) + 2 Fecal Exam + 2 Deworming, and Wellness Blood Work includes Blood cell count + Chemistry Panel + Heart Worm Test
Cost/Month: $47
Premium Dog Plan*
Discount on other services 5%
Includes:
2 Wellness Office visits with Veterinarian Exam + Core Vaccines (1 DHPP + 1 Rabies + 2 Kennel Cough) + 2 Fecal Exam + 2 Deworming t+ Wellness Blood Work includes Blood Cell Count + Chemestry Panel + Heartworm test and 3 View Chest X-rays + Urinalysis + General Anesthesia + Dental Cleanin and Polishing
Cost/Month: $37
Dog Dental Plan**
Discount on other services 10%
Includes:
2 Wellness Office visits with Veterinarian Exam + Core Vaccines (1 DHPP + 1 Rabies + 2 Kennel Cough) + 2 Fecal Exam + 2 Deworming and Wellness Blood Work includes Blood Cell Count + Chemistry Panel + Heart Worm Test + General Anesthesia + Dental Cleaning and Polishing
Cost/Month: $21
Kitten Care Plan*
Discount on other services 5%
Includes:
5 Wellness Office Visits with Veterinary Exam + Core Vaccines (3 FVRCP + 1 Rabies) + 2 Fecal Exams + 3 Deworming + FeLV/FIV/HW Test + 10% off Spay/Neuter Surgery
Cost/Month: $24
Adult Cat Plan*
Discount on other services 5%
Includes:
2 Wellness Office Visits with Veterinary Exam + Core Vaccines (1 FVRCP + 1 Rabies) + 2 Fecal Exams + 2 Deworming and Wellness Blood Work includes Blood Cell Count + Chemistry Panel + FeLV/FIV/HW Test
Cost/Month: $40
Premium Cat Plan*
Discount on other services 10%
Includes:

2 Wellness Office visits with Veterinarian Exam + Core Vaccines (1 DHPP + 1 Rabies + 1 Kennel Cough) + 2 Fecal Exam + 2 Deworming + 1 Wellness Blood Work includes Blood Cell Count + Chemestry Panel and 3 View Chest X-rays + 1 Urinalysis + Thyroid Test + General Anesthesia + Dental Cleanin and Polishing
Cost/Month: $30
Cat Dental Plan**
Discount on other services 10%
Includes:
2 Wellness Office visits with Veterinarian Exam + Core Vaccines (1 FtVRCP+ 1 Rabies) + 2 Fecal Exam + 2 Deworming and Wellness Blood Work includes Blood Cell Count + Chemistry Panel + Heart Worm Test + General Anesthesia + Dental Cleaning and Polishing
Prerequisites for packages
* For Healthy Pets only. Additional vaccines are available upon request at an additional cost. All plans have a membership fee of $39.59
* Wellness Plans are good for one year. For Early Cancelation, client has to pay for the services rendered so far.
** This fee does not include any/additional medications or extractions. All plans have 1 emergency exam available at 50% discount